LIGHTING HIRE – WEDDINGS & EVENTS

Party Lighting Hire for Weddings, Shows, Concerts & More
Any great wedding or event is about the detail, darling! At Just Smile we can arrange everything for you, not just wedding lighting. So that from start to finish, your event runs like clockwork and looks unforgettable. We can offer you a wide selection of stunning Lighting and Decoration effects for your party!
Wedding & Party Lighting
Uplighting
Feature Lighting
Stage & DJ Lighting
Stage Lighting
Lighting Shows
Theatre Lighting
Band & DJ Lighting
Festival Lighting
Stage Lighting
Lighting Shows
Special Effects
Awards & Event Lighting
Awards & Event Lighting
Corporate Colours
Lighting for Winners
There is so much to think about when planning an event, it can sometimes feel a little overwhelming, but we have years of experience planning all kinds of events. You can rest assured that with Just Smile you are in good hands.
Event Lighting Hire Tailored to Your Needs" HERE
Our expert team are on hand to guide you through every little detail. Whether it be colour co-ordinated Chair Covers, spectacular ceiling drapes, atmospheric mood lighting, stunning Wedding lighting and Backdrops, glamorous Star Cloths. We can even arrange the DJ, the sparkling Dance Floors and even some funky LED Furniture. At Just Smile we have something for you to create and add the "Wow!" factor at your event.
The ideal lighting style and technique entirely depends on your event brief. We will work with you to create something stunning and unique. Be as imaginative as you like and if you want it, we will be able to create it! Nothing illuminates an event like a carefully planned lighting selection. It can change a room's atmosphere, create a "Wow!" factor and the dynamic of your event in an instant!
Beautiful Lighting Equipment Hire for Weddings & Events
Lighting Shows and Effects is becoming a major element in the design and styling of many events and weddings. Pound for pound, Lighting Shows and Effects can make a huge impact on any venue.
We can help you put together a stunning lighting production that will transform any venue. Just Smile is experienced and also knows how to put together exceptional lighting shows to suit any budget for your wedding, event or celebration.
Wireless Uplighting
We also offer our new LED Wireless Uplighters. These can be placed anywhere in the room, no need for any cables, and can be remote controlled. Just think of the options available to you when you don't need to run any cables, which makes it safe for use around children.
Effect Lighting
More and more we are providing specialist wedding lighting effects for events and weddings. We will work closely together with you to make sure the whole production is coordinated throughout.
Gobos
Always wanted to see your name up in lights? Well now is your chance! We can have your name, initials, logo or almost anything created to fit together with one of our moving head lighting fixtures. They also look fantastic as they are beamed on to walls or floors. No-one will forget your name by whizzing it around the room and dance floor during your event.
Pin-Spotting
We offer pin-spotting lights that will create stunning table centrepieces that perfectly set any table off. For something so simple, they are elegant and the effect created by adding these lights is amazing!
Even by adding in these simple lighting effects can totally transform the feel of a room.  This will create a relaxed environment for you and your guests to indulge yourselves.
Lighting Equipment Dry Hire

We can also provide Dry Hire, lighting equipment for entertainers and technicians who are familiar with all the knobs. Please see for more information https://www.justsmilehire.co.uk/ 
Everything was just perfect…

Everything turned out better than I ever thought it would be. Everything was just perfect.. You and your team put on the show and I could not have asked for more from you ( other than a discount) Once again many thanks and I look forward to future dealings with you and your team.

Nic Phillips (Wedding Production at The Langham, London)

Friendly and Professional DJ

The music was fab and the uplighters gave a great atmosphere to the ballroom. ALL our favourite songs from the playlist were played, plus a few classics DJ Paul threw in as well

We Partied 'til The Very End

I want to thank and recommend Just Smile to anyone who is planning their wedding. If you want a hassle free, professional experience with great communication, then Just Smile is the service you need

That is a testament to your professionalism.

Thank you all for all your hard work to deliver a very successful Armed Forces Day in what were very trying circumstances with the heat . I didn't hear one criticism of the event and, as ever , with trying moments at set up , we all pulled together and made it happen. That is a testament to your professionalism.

What an amazing production for our daughter's wedding. You delivered the wow factor we wanted 100%. Thank you for everything

Jon Beach, Hilton London Syon Park
WHO WE'VE MADE SMILE…
SAVOY WEDDING LIGHTING

We provided just Lighting for a function band at The Savoy. Using the in-built stage in the venue our team provided moving heads on white plinths, profile front lights to light the band on the stage and uplighting around the room to architecturally light the room in all it's splendour… with lighting being at the core of our business, we never underestimate the difference lighting can make to a room. Stunning!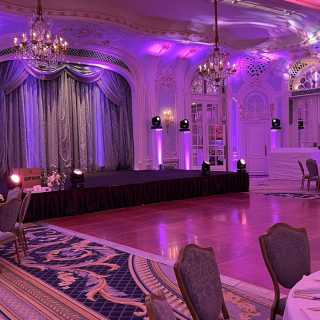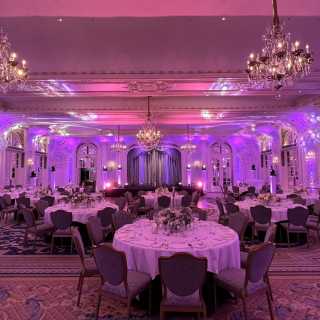 ITV

We have been working with ITV and their production partners for the past few years providing ad-hoc lighting effects for This Morning, UFC and other programmes. Their requirements are simple and looking for eye-candy for their TV programmes, and we usually have something that can help. Whilst we have worked on many projects, here are just a few simple examples of our lighting stock featuring on ITV
https://www.justsmile.co.uk/wp-content/uploads/5976808e-1143-434c-a164-7474c46b3333.mp4#t=5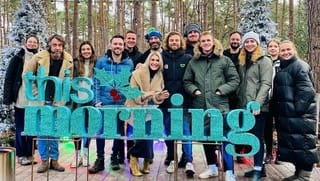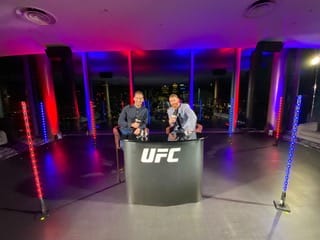 FULL PRODUCTION BARMITZVAH

We provided Sound & Lighting working alongside a set company to deliver this stunning Barmitzvah. Having bought in a DJ from Israel with other performers who needed a specific DJ console which we secured, we also provided rigging, D&B sound and Lighting for this event at the highest level. The room had been completely dressed, with raised seating areas, wall covering and custom tables. A wonderful event which ran perfectly due to our exceptional team.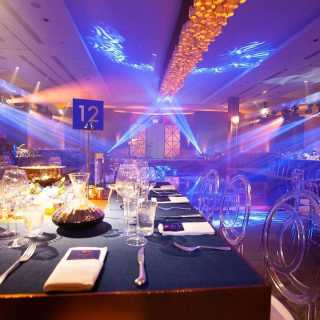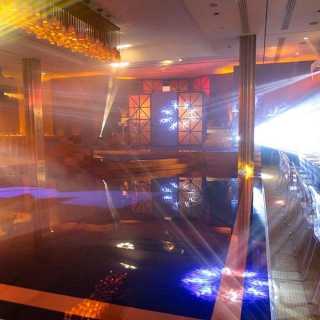 KENT FEST
This is a large indoor festival hosting many fantastic tribute acts and requiring full production, including LED screen, sound, lighting, staging, rigging, power and more… Our team have delivered sensational sound & lighting within client budget across multiple events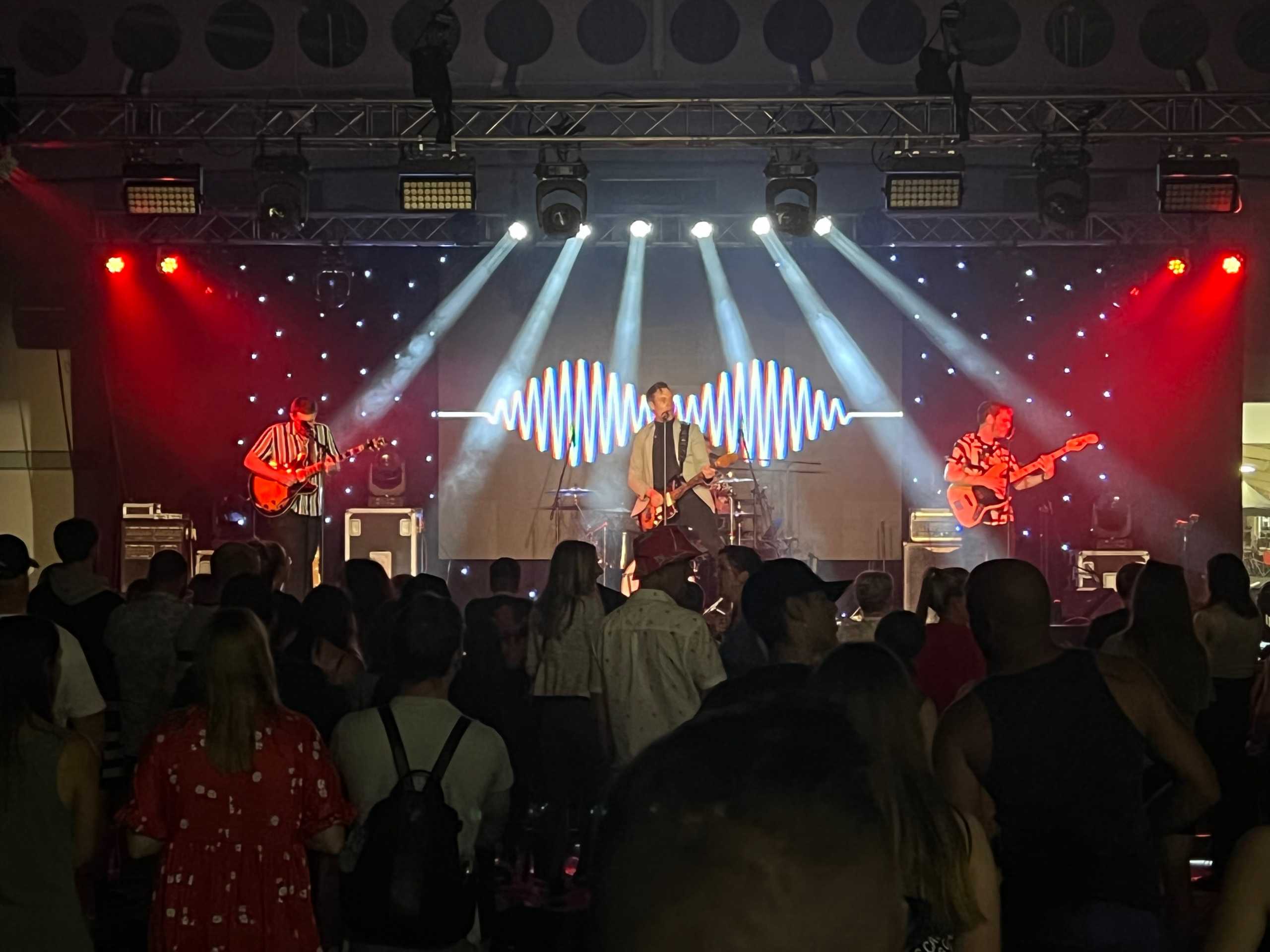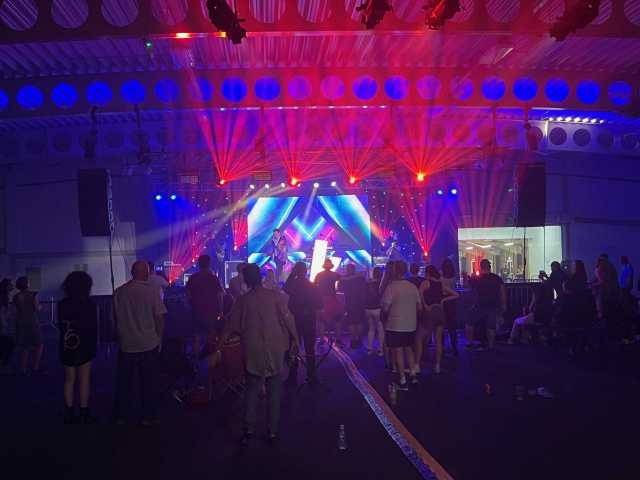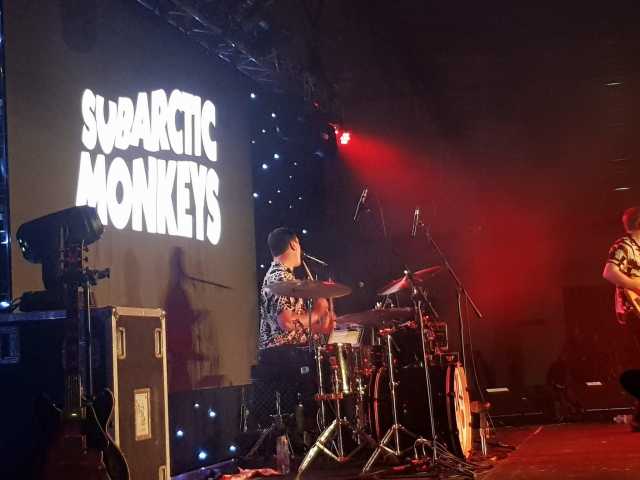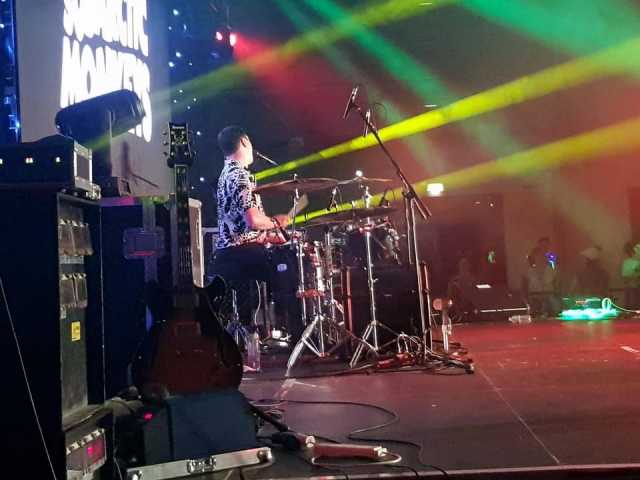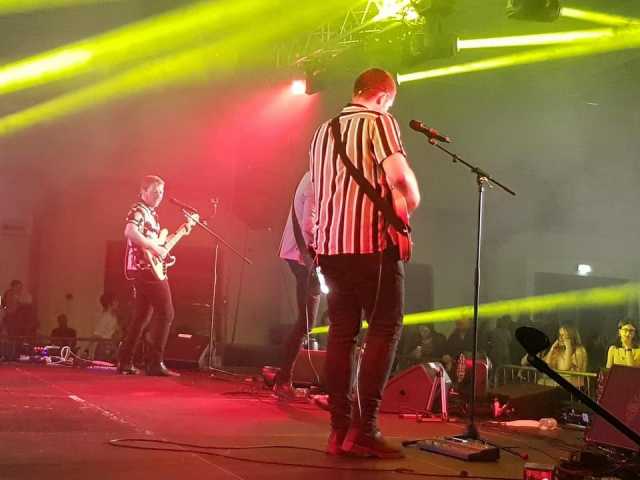 We provide portable stages for Weddings, Ceremonies, Top Tables, Chuppahs and Mandaps. Our stages can be plain or box-carpeted

With the very best audio systems in the industry to offer unrivalled sound reproduction for live music, vocals, speakers and video clips. Our D&B line array is a very popular choice

We stock LED Screen, Projectors and TV's all which are suitable for presentations, conferences, awards and much more.

Our range of Projectors is suitable for break-out rooms, meeting halls and conference presentations. Available in HDMI / High Resolution

Just Smile® are the go-to team for Conference Equipment Hire in Hertfordshire. 30+ local hotels and venues choose to use our conference equipment for meetings and presentations